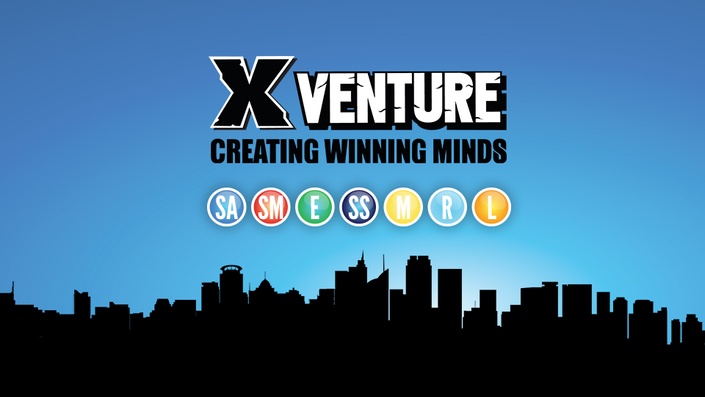 XVenture in a Box
Created by Winning Minds coaches from elite sport, business & education for YOU! A toolkit of rich & engaging resources to create Winning Teams in YOUR business
Watch Promo
Scroll Down for Info!
Team and organisational success comes from the development of great individuals. Prosperity is achieved by people having the right environment to work, learn and celebrate together.

For the last 5 years we have been developing and refining our world Class learning & leadership Winning Minds programs creating inspiring content and world class challenges for over 500 organisations positively impacting more than 5000 individuals. This includes work with corporates, elite sports teams and individuals, universities, youths and families. Recently XVenture created an delivered a positive, family- focused TV series in Australia and New Zealand.
We have pulled together our tried and tested content to create the ultimate tool kit that gives people like YOU the opportunity to curate and deliver a World Class team and leadership Winning Minds in YOUR organisation.

XVenture in a Box is the perfect toolkit for: in-house Managers, team leaders, human resources managers and learning and development managers from any organisation.
Included:
- Access to the XVenture in a Box platform for 12 months
- step-by-step guides (video and PDFs), run plans, templates and program structures to curate and successfully deliver an XVenture - Winning Minds program....
- Possibility of over 30 Theme-based programs including slides, videos, experiential challenges* and articles including: resilience, collaboration, creativity, emotional agility, culture, change, teamwork, storytelling, confidence, focus & attention and many more
- Access and use of XVenture's EARL Measure to create and deliver an EARL improvement- focused program including slides, videos and experiential challenges*
*Any equipment required for challenges is not included, but XVenture provides suggestions on where this can be purchased

"It's a fantastic resource which provides a step- by-step guide for facilitators to create and deliver a tailored team development program. We put together a one- day XVenture program for our team of 24 Facilities Managers & General Managers using XVenture in a Box. The videos, articles and challenges integrate seamlessly with the suggested run plan. It's would be perfect for any type of organisation."
Amy Wild, GM, People and Culture, Investa
Your Instructor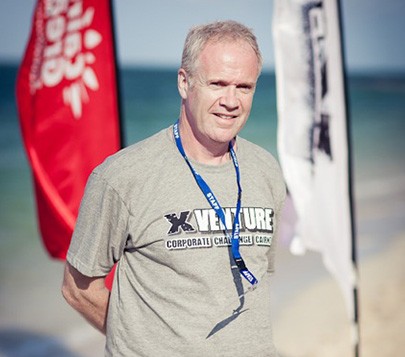 Hon. Prof. Mike Conway (UOW) is the Founder and CEO of XVenture, a unique learning, leadership and media group. He is a TV Director, writer, business leader, clinician and mental coach for organisations, teams and elite sports stars, senior executives and entertainers. He is known for his "can do" unconventional and passionate approach in creating cutting- edge "Winning Minds" individual and team learning programs globally in business, sport and education.
In 2016 he was appointed as Emotional Intelligence, Resilience & Leadership Advisor to.... read more
Purchase a Subscription for Your Organisation